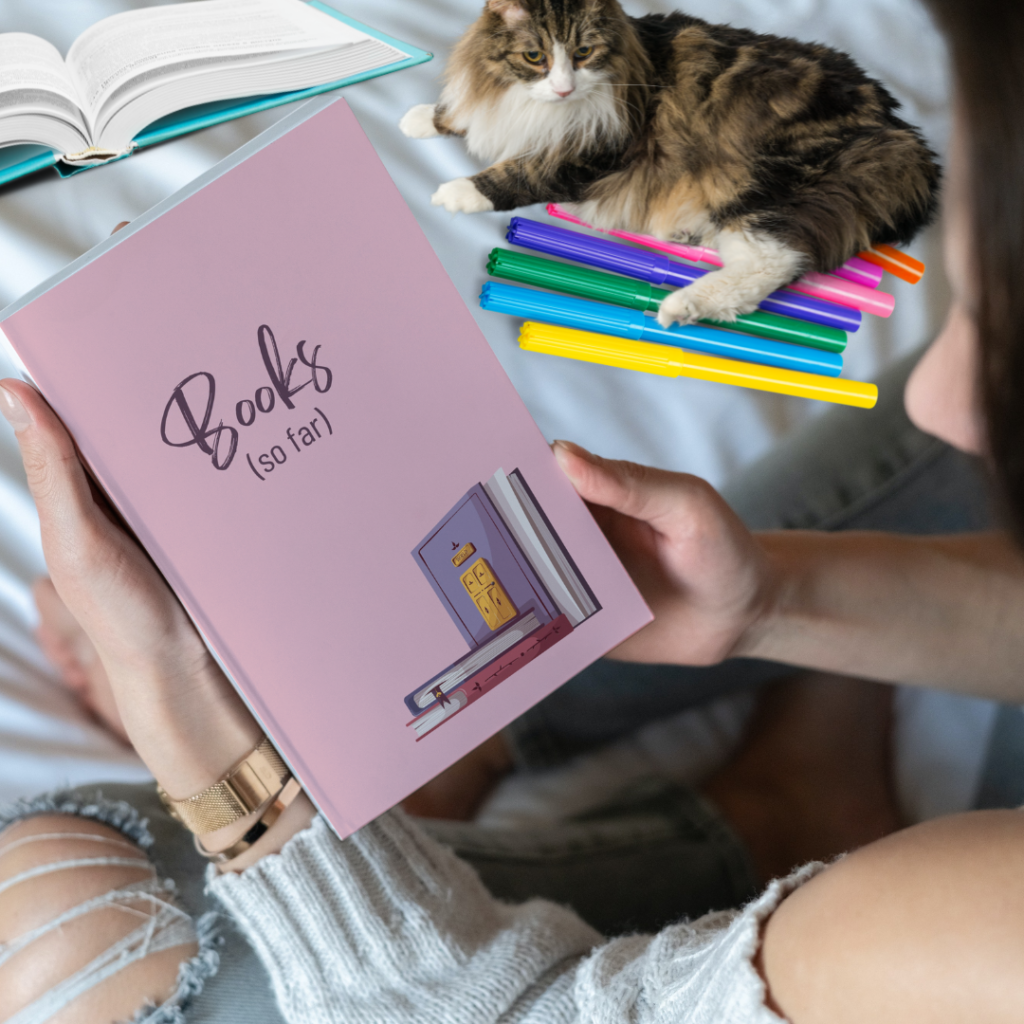 Available in Paperback and Hardcover: on amazon!
Reading Journal: A place for your ongoing reading list, and to store your thoughts on each
Keep track of all the books on on your TBR as well as the books you're currently reading.
Dot-grid page style allows you to be as creative as you feel like. Doodle, use stickers, highlight, whatever works best for you!
5 pages for your running book list with sections on each for your personal log "Key" so that you can create the system that works best for your personal reading journey.
193 numbered, dot-grid 6 x 9 pages with space for you to fill in specific information on each book, such as title, author, whether you will reread, and lots of free space for you to fill in your favorite quotes, things that you love, or things you don't.
Blow past your reading goal for the year and refer back later to see what books were your favorites and what books you definitely need to loan out to a friend!